Fo! (Old Finished Objects)
I took a lot of photos today of some old projects..Nothing great. I give away a lot of the things that I do...So all that is here are a couple hat/scarve sets and some other things.

first is my pink and blue crocheted hat. It's nice and...stylish? Who knows . I got the pattern from Family Cirlce Knitting a while back. I needed the practice so..yeah.



This is my first ever attempt at an earflap hat. It ended up being too big, but lovely all the same. I made a scarf to go with it that was just *Hey! Lets throw some yarn together in random patterns to get color knitting practice!* I don't like it very much.



this is a hat/scarf set that I actually wear a ton. I love to wear thin scarves year round (except summer) and this is the perfect one. I did it out of a cotton blend so it keeps me nice and cool/warm.



First pair of mittens. They keep my hands warm but they aren't anything special.



This was my first sock. since it was my first time using DPN's, tiny yarn, and makign a sock, I decided it wouldb eb etter to do the same pattern but on size 9 DPN's with worsted weight yarn. I think it's pretty damn sexy myself.



Here is a photo of the sock again, but there's a video tape so you can see how massive this thing really is!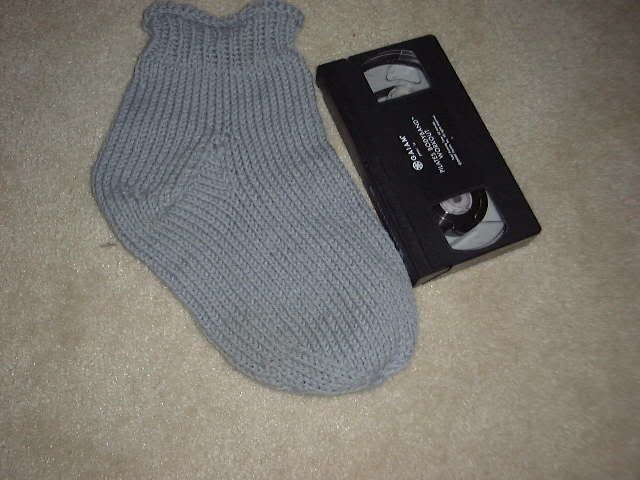 Another hat/scarf set. Made in my school colors because I was told that I didn't have enough spirit. Made out of cotton so as to not get too hot.



My little WIP basket that has the back pannel of my sweater in it--It takes too long to make these sweaters. psh.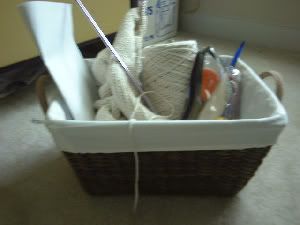 Who would have thought that the bag from the Burts Bees Starter kit would make such an excellent knitting/crocheting accesory case?!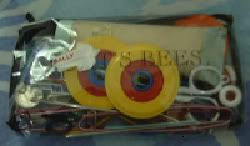 This is my latest crocheted bag--Can hold a lot without stretching too much.



To give it added support, I wove the handle into the sides of the bag.



One last shot of the bag...



Now just some photos of me wearing some of the things from above!



That is a lot of photos. Sorry if it kills your computer.
Im out.